The Ethical Will and Purposeful Planning
Passing on Your Values, Wisdom, Dreams and Powerful Life Story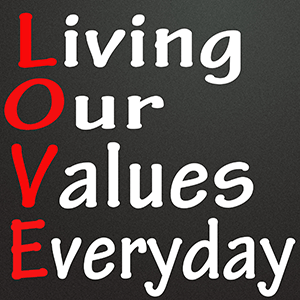 The Ethical Will is a significant portion of your Purposeful Planning. The Ethical Will is a non-binding letter or recording created for your loved ones. We suggest that it be created with the intention of attaching it to your legal Will.
Your legal Will defines and distributes your material assets. The Ethical Will captures your dreams, intentions, and love with the same purposeful intention. Creating an Ethical Will, in concert with your legal documents, ensures that all the dimensions of your legacy are honored and realized.
The purpose of an Ethical Will is to pass on your values, wisdom, family stories (from a lessons-learned perspective), guide lights, and other important information to your heirs and future generations whom you have not yet even imagined. Portions of an Ethical Will can also provide insight and guidance to your current and future financial and legal advisors.
During the creation of your Ethical Will, we will identify:
Your audience (Your children, grandchildren, siblings, parents, spouses, guardians of your children, trustees, medical
proxy, or others)
Your dreams, goals and intentions for them
Your core values and what has given you meaning and purpose in life
Your Power Family Story (from a lessons-learned perspective)
Your intangibles that made your life rich
Your personal vision for your estate plans, trusts and, or philanthropy
GUIDING THROUGH THE ISSUES
CHARITABLE GIVING TOOLS
Kitchen Table Giving
Private Foundations
Program Related Investments
Supporting Organization
Donor Advised Fund
Community Foundation
Social Venture Partnerships (SVP)
Charitable Remainder Trust (CRT)
Charitable Lead Trust (CLT)
Gift Annuity