What We Do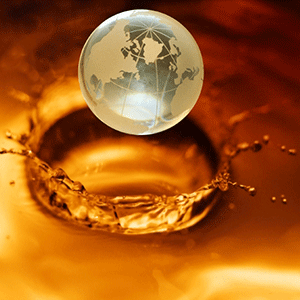 Building on years of experience, we design and implement exercises that clarify and enliven your core and aspirational values, as well as what you need to be successful as individuals and as a family. From there we help you create a meaningful vision and mission for the family, explore and try on different forms of leadership, and determine how the family will govern itself going forward.
Learn more about the Tools and Strategies we implement to guide you in creating a roadmap for maximizing the opportunities, and minimizing the challenges of wealth.
Are You Prepared?
Statistics show that the vast majority still hesitates to begin these difficult conversations. The comfort is that you're not alone in this fear. The wise person, however, knows that it is time to begin.
Impact of Wealth
At the crux of the matter, is the importance of beginning … coming out of the green closet, naming the elephant in the room, digging deep into the meaning and impact of wealth on your heart and soul, and recognizing how the impact manifests itself in your behavior. Having these difficult conversations, knowing when and how to structure the inheritance conversation, and being able and willing to ask the profound questions is a hallmark of Dynamics of Family Wealth. We are known for posing the tough and intuitive questions, and holding a safe space in which to find the answers. We guide you through a series of exercises that help you understand how money has impacted you and your family.
For more information, see: The Impact of Inherited and Sudden Wealth.
Family Meetings/Retreats & Lifelong Learning
Turn your family meetings from the traditional quantitative presentations on the family's legal and financial status, to moving into qualitative discussions around what the family needs to ensure the long­term growth and sustainability of each family member, as well as the family unit. Exploration involves more than sitting in a circle and talking. We get people up and moving, and engage as many of their emotional intelligences as possible for this journey.
For more information, see: The Family Meeting/Retreat.
Purposeful Planning
From integrating new members into the family (new spouses to blended families), to preparing the "intentional and purposeful" side of estate plans and health care directives, we help you clarify the "why" behind your legal and financial plans. Together, we clearly document your intentions and provide good guide lights for your beneficiaries and trustees, so as to guide them well into the future.
For more information, see: Your Legacy.
Philanthropy and Thoughtful Giving
From family philanthropy to learning how to become more thoughtful in your giving, all families and individuals are faced with learning when to say yes, and how to say no.
For more information, see: Philanthropy and Thoughtful Giving.
GUIDING THROUGH THE ISSUES
CHARITABLE GIVING TOOLS
Kitchen Table Giving
Private Foundations
Program Related Investments
Donor Advised Fund
Community Foundation
Social Venture Partnerships (SVP)
Charitable Remainder Trust (CRT)
Charitable Lead Trust (CLT)
Gift Annuity