The Impact of Inherited and Sudden Wealth
Some likened the realization of their inheritance or sudden wealth to that of having a meteor land in their lap. When a destabilizing event occurs, and we are unprepared to handle this life­-changing experience, it often throws us into a cauldron of change.
The "Change Context" graphic here depicts the various ways one may exit…or remain in…the turmoil.
The quality of the work we do to prepare ourselves and our heirs…either before or after the financial windfall…determines who we become, and when and how we exit the cauldron of change.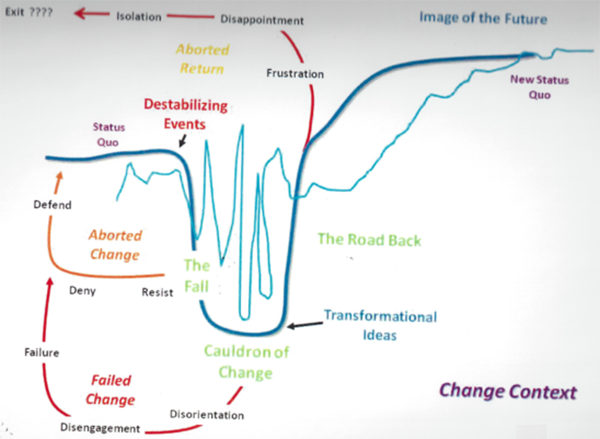 GUIDING THROUGH THE ISSUES
CHARITABLE GIVING TOOLS
Kitchen Table Giving
Private Foundations
Program Related Investments
Supporting Organization
Donor Advised Fund
Community Foundation
Social Venture Partnerships (SVP)
Charitable Remainder Trust (CRT)
Charitable Lead Trust (CLT)
Gift Annuity