SERVICES : Coaching and Consulting
We Guide Our Clients on Their Journey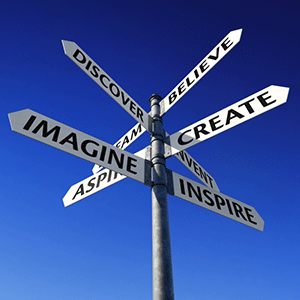 We offer a hybrid of coaching and consulting. Building on years of experience and training, we guide our clients on their journey of creating what they want for themselves, their families, their family business/enterprise. The question often asked, is "What is coaching; and, how does it differ from counseling and consulting?
COACHING is about deepening the learning and forwarding the action. In the co-­active coaching model, there is nothing to be "fixed". It's about living a value­-driven life — TODAY — with clear goals that actively move you towards your greater vision. It's about the coach having the powerful questions and knowing that their client has the answers deep inside them.
CONSULTING is about advice. It is looking at a problem or a challenge and telling your client what you think they should do, how they should do it, and by when.
COUNSELING is about diagnosing your "patient's" problem. It is about delving into your patient's patterns of the past. It is about coming up with a plan to heal your patient.
Coaching and Consulting are our forte at Dynamics of Family Wealth. We do not offer counseling.
How Do I Find a Good Coach/Consultant?
When looking for a coach, we recommend that you look at several things:
What is their coach training background? Are they a certified professional coach?
Have they received training and eduction in working with families of significant wealth?
What is their experience? Is this work they just "want" to do, or do they have years of experience working with wealthy families and family businesses around these complex issues?
How Do I Know if a Coach/Consultant is Right for Me?
You should have an introductory conversation with your coach/consultant. During this session, ask yourself, "Does this coach/consultant understand me?" "Is this coach/consultant just a nice person, or will she/he challenge me?"
What Else Can You Tell Me About Coaching?
Coaching is about identifying your deepest dreams, and becoming clear about how your goals honor your values and move you toward your vision.
Coaching enables you to live a value­-driven life.
Our methodology moves you towards those goals one step at a time.
It's about realizing that some steps are as big as a 14er; it's about turning that 14er into a molehill.
It's about getting to the essence of what you want.
It's about making significant, lasting changes in your professional and personal life.
In coaching, you take yourself and your goals seriously.
You make a commitment and stick to it.
You use the gap ("creative tension") between your vision and reality to move you ever closer to your dreams.
Coaching unleashes your hidden talents and skills.
You begin to experience a more balanced life.
Your coach becomes your partner who provides you with honest feedback, insight and wisdom in a supportive and nonjudgmental way.
Coaching keeps you accountable and on track.
GUIDING THROUGH THE ISSUES
CHARITABLE GIVING TOOLS
Kitchen Table Giving
Private Foundations
Program Related Investments
Supporting Organization
Donor Advised Fund
Community Foundation
Social Venture Partnerships (SVP)
Charitable Remainder Trust (CRT)
Charitable Lead Trust (CLT)
Gift Annuity